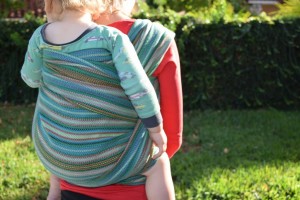 Up until now, all of my experience with wrapping had been with machine wovens. Handwoven wraps just seemed so expensive, plus I had absolutely no idea where to start because the list of weavers seemed to be just so loooonnnggg. So when I stumbled upon a deal and a price for a handwoven that I could afford, I jumped on it. This has been the best impulse purchase so far.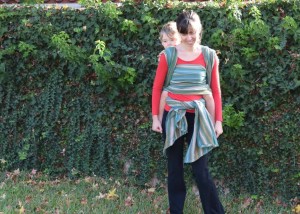 KHR wovens is a handwoven business that also runs a machine woven company called Tiny Tiger. All of their wraps are made in the U.S., and both the handwovens as well as the machine wovens get a ton of praise from babywearers. I'm anxious to try their American Beauty wrap because it has been compared to very expensive handwovens for a fraction of the price.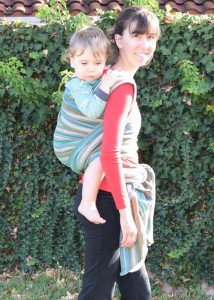 Baby Spring Flowers came to be only slightly used, so it still needed slight breaking in. However, it already felt so soft and was very floppy as most handwovens are. It is 100% cotton and a pointed twill weave.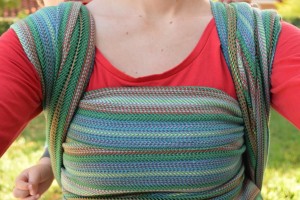 The colors are difficult to capture because there are so many, not to mention the green warp dulls out the colors a bit from far away. In person, the colors are incredibly vibrant, however. It definitely feels earthy and happy. I like that it seemed to match pretty much all of my clothing.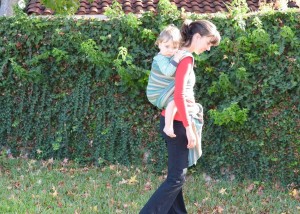 This is a very thick wrap. It reminds me of Pavo Granite Etini, which was 370 g/m2, so this is definitely a beast. The cush on my shoulders was incredible. It's pretty hard to find a wrap that I can use for extended periods of time with my large toddler, but this wrap proved to be perfect for the job. It was never diggy and he stayed completely supported with no sag whatsoever.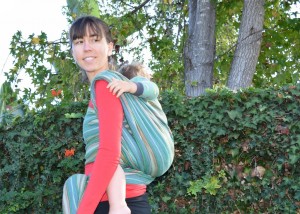 The weave on Baby Spring Flowers definitely made it a struggle to make passes and get a nice, snug fit. It is very, very grippy. This will improve with time as it is broken in, but I imagine it will always have some grip. Knots held really well and every knotless carry I tried stuck perfectly. The texture may cause a ton of grip, but it is a pleasant, soft texture, similar to a favorite sweater or knitted blanket. Although it was tough to wrap with, it was worth every second. This wrap is amazingly comfortable and cozy.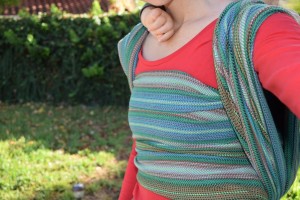 I would recommend this wrap for experienced wrapper with large children. The thickness may be too much for a small baby, and the grippiness of this wrap may be too much of a struggle for a newer wrapper. It is thick, cushy, blankety, soft, textured, grippy, and a serious toddler wrap. I am in awe every time I use it.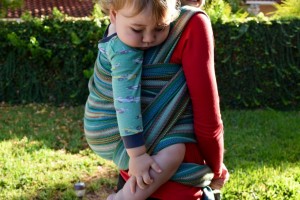 Check out KHR and Tiny Tiger 
here!