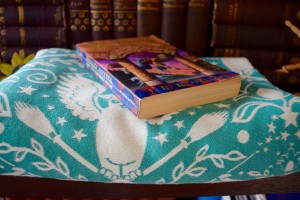 Cari Slings is an American woven wrap company that I really can't say enough positive things about. Their wraps are amazing, of course, but the company is truly special. The company's owner, Sarah Tarwasokono, is active in the company's community and extremely responsive to her fans. Her fans, the Cari Slings community on Facebook, are also all kind and fun, banding together in their love for all things geeky. The designs are inspired by the Cari Slings customers and are especially geared towards geeky fandoms like Harry Potter, Lord of the Rings, and even Zelda and the Little Mermaid. Even if you don't like the wrapping qualities of these wraps, I highly recommend any of the accessories to support such a fantastic domestic company.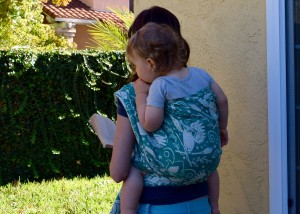 On to the actual wrap! Owl Post, in the Acceptance Letter colorway, was originally an exclusive for a Harry Potter babywearing fan group. Harry Potter is very special to me. My grandmother, one of the most important people to me, gave me the book when it came out. Throw in the fact that she seems to have owls everywhere, Owl Post was perfect for us.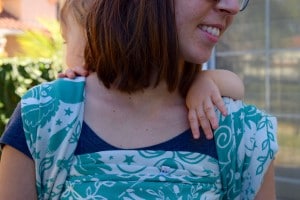 In loomstate, it was pretty rough and stiff, as are most brand new wraps. But after a bath and steam iron, it became soft and moldable. It still needed a bit of breaking in, but I was pleasantly surprised at how smooth it was right away. Over the months we have had it, it has become blankety soft and a go to snuggle wrap.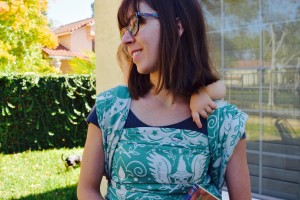 The color is a stunning emerald green that glows in person. I'm also in love with the design. The owls, perched on broomsticks with a witch's hat is fun, playful, and lovely. It creates some grippiness which is needed when wrapping with such a heavy child. Brand new, the grippiness made chest passes a bit of a struggle, but pretty soon, everything glided right into place. Knots hold well, and I can see this being an amazing shorty.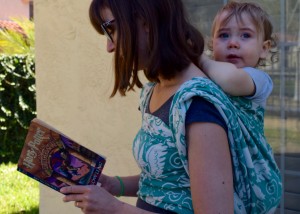 It comes in at around 280 g/m2, making it around a medium on the thickness scale. It has a slight cush on the shoulders and is very comfortable with my heavy toddler. The satin weave, which is truly wonderful, gives this slight stretch but rock solid support. Passes are easily tightened and this molds right to us.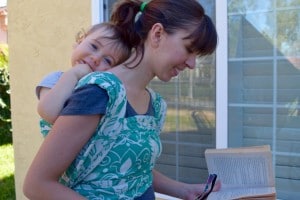 I would recommend this wrap, or any Cari Slings satin weave, to both beginners and experienced wrappers with any size child. It is easy enough to wrap with for those just starting out and soft enough for small babies. It has slight diagonal stretch that creates great bounce that will never become sag. It's support and grippiness would make a great shorty, but as a base size, it gives us a perfect wrap job every time. It is soft, supportive, slightly cushy, slightly stretchy, and moldable. I can see this as being a one and only wrap for sure. Highly recommend this company.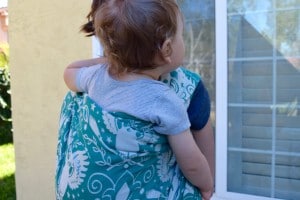 Check out Cari Slings here!