After Thanksgiving, my family was in the mood for something healthy and light. With all of the salt, starch, sugar, and vegan butter, we were feeling a bit out of sorts. But I really didn't want to spend too long in the kitchen. The solution was simple and easy: pesto.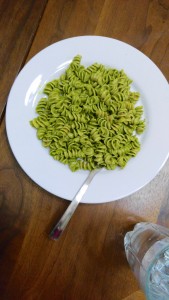 Of all the foods that Dominik loves, his absolute favorite is pesto. I've tried mixing it into many different grains and vegetables and it's always a hit. I'll admit, I was surprised because pesto usually delivers strong flavors, something that children are not particularly fond of. But Dominik practically licks his plate every time he eats it.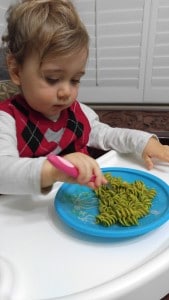 The main ingredient in most pestos is basil. Basil is really a special herb because it's one of the healthiest for you. It has antimicrobial, anti-inflammatory, and blood pressure lowering properties as well as plenty of vitamin k. It's also packed with antioxidants.
I've posted a pesto recipe before, using avocados. It's still one of my favorite recipes because it's so rich and creamy, you can read it here. But avocados are not always in season and that particular pesto doesn't last very long. A basic pesto recipe will heat up nicely as leftovers and freezes well for future use. And because basil is expensive if you don't grow it, I like to add kale or spinach as well. This recipe, unlike other pesto recipes, is also completely nut free.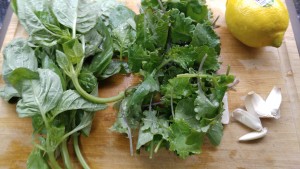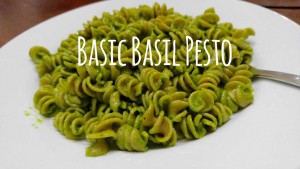 Basic Basil Pesto
Ingredients:
1/4 cup extra virgin olive oil
1 cup packed basil leaves
1 cup packed kale or spinach leaves
4-5 cloves garlic
Juice of a whole lemon
3 Tbsp nutritional yeast  (optional)
Salt and pepper to taste
Directions
Easiest sauce ever: put all ingredients into a blender and blend until smooth. Pour over pasta, vegetables, grains, or freeze.