I have been on the hunt for a super soft, super thick, non-natty, marshmallow of a wrap for a while. I'm not a fan of plain woven wraps, and prefer designs and colors. But I needed something short to wear to the grocery store that would be gentle on my shoulders with my heavy boy. Most of the wraps that were the softest and cushiest were all natty, so it took some patience to find just what I wanted. Punk Sublime by Sling Studio has been exactly what I was looking for.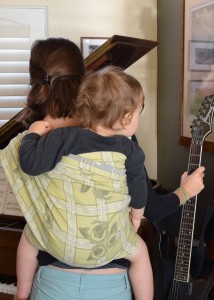 Sling Studio is a British woven wrap company, created in 2013 by Alicia Jeffrey. Their wraps are described as "quintessentially British baby slings" and are inspired by fashion and culture in the U.K. Their wraps are highly sought after and made from luxurious materials like Egyptian cotton. The weaves are exceptional and these wraps are well worth the price.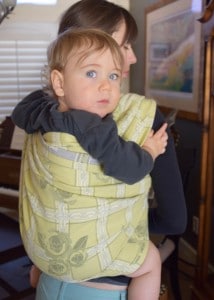 Punk Sublime was released quite some time ago, so by the time I received it, it was completely broken in. Made from 100% Egyptian cotton, it is the softest wrap that I have ever felt and made me feel luxurious every time I used it. The grey side was slightly less soft, but even my very texture picky toddler was snuggling with it. It reminded me of Natural Hemp India by Didymos, but even softer.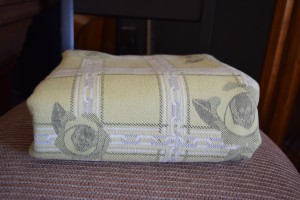 The design is inspired by Vivian Westwood and punk fashion. The chains are intricate and incredible to look at up close. I also love the skulls in each of the roses. This wrap definitely screams "British fashion". The color is between a lime and a pale yellow, and is very hard to capture on camera. In person, the color is absolutely stunning, even though I was worried I may not like the yellow. Both sides of the wrap are equally beautiful and I find myself switching sides regularly.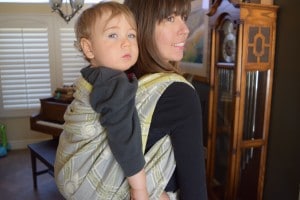 This wrap is very thick, coming in at 320 g/m2. Although broken in, it's not the most moldable wrap and takes some wrestling to get all of the passes snug. There is a lovely ace bandage stretch that gives the wrap bounce, but never any sag. It's slightly grippy, but the softness helps to make it glide. The thickness makes this an absolute dream with my heavy toddler. I can wear him throughout my errands and know that my shoulders won't ache. the knot is giant and bit scary, but even sloppy wrap jobs with stay in place and be very comfortable.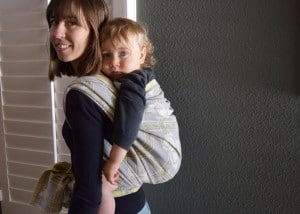 I would recommend this wrap to an experienced wrapper with a bigger child. The thickness would be too much for a squish or for someone just starting out to wrap. It's incredibly soft, thick, cushy, and stretchy. This is the perfect toddler wrap and makes an excellent shorty.