As a vegan, it is often assumed that I only eat salads. Jokingly, I've been called a rabbit because of my vegetable eating habits. I'll be the first to admit that salad can be kind of…boring. I like hearty and filling meals and sometimes a salad just doesn't do it for me. But I learned something recently: it's all about the dressing.
The perfect salad dressing can bring a pile of leaves to life and tie together multiple components in a dish. Since I came up with this, we have been eating a lot more salads, which is a lot more healthy vegetables on our plates. Sometimes I even use this on hot dishes, such as over roasted potatoes. This dressing is so easy and simple but it's delicious. We don't buy dressings at the store anymore and when I make this for guests, they always ask for the recipe.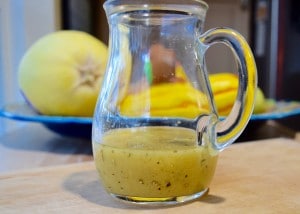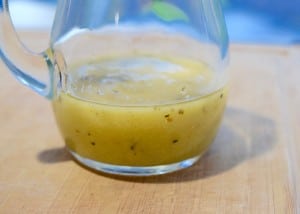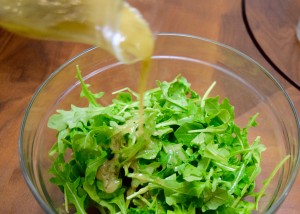 Maple Mustard Vinaigrette
Ingredients:
1/4 cup extra virgin olive oil
1 Tbsp apple cider vinegar
2 tsp dijon mustard
1 tsp maple syrup
1/2 tsp Italian seasoning
1/4 tsp garlic powder
salt and pepper
Directions:
Whisk ingredients well until emulsified.
Enjoy!