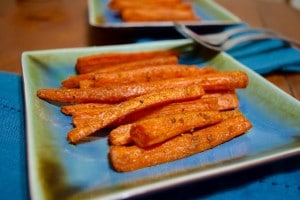 The past few days have been pretty rough in the toddler world. After a busy weekend with no naps, Sunday evening was chaos. Poor Dominik was so tired and hungry and grouchy but I had a pretty sad looking fridge. Little did I know, a frantically made side dish would turn out to be out-of-this-world delicious.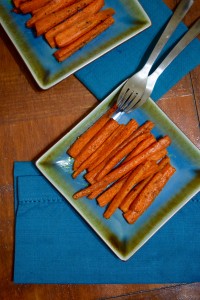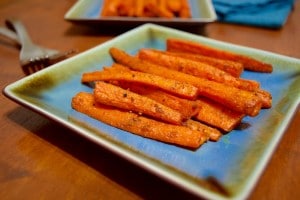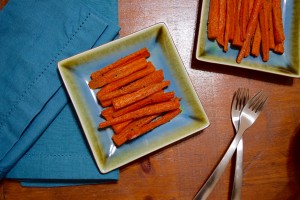 We always try to keep carrots and celery in the fridge because they are a great addition to last minute soups, salads, and sides. Plus, they are perfect for a quick snack with some hummus or homemade salad dressing. Now that the weather is cool, roasted carrots really hit the spot as we aren't craving cold meals. As they roast, the natural sugars really come out, even without the addition of sweeteners. With the addition of curry powder, the dish really warms up and deepens in flavor. This would make a lovely holiday side dish.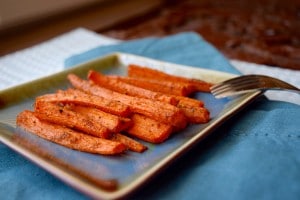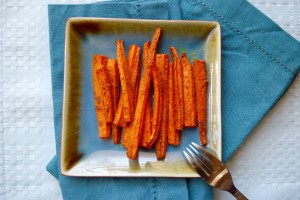 Curry Roasted Carrots
Ingredients:
1 lb carrots
2 Tbsp olive oil
2 tsp curry powder
salt and pepper to taste
optional: a drizzle of maple syrup for more sweetness
Directions:
Preheat oven to 400 degrees F. Grease a baking dish with olive oil.
Peel carrots and slice them into sticks. Add to baking dish and toss with the olive oil, curry powder, salt and pepper, and maple syrup, if using.
Bake for about 30 minutes, until tender but not mushy.