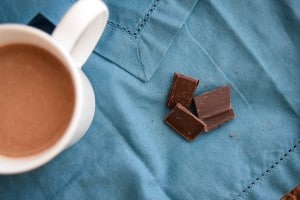 This morning, Dominik opened his gifts. He received a few gifts from us and other family and friends, but his favorite gift? The felt broccoli that I made for his play kitchen. He held it close, saying, "Hi, broccoli!" and forgot all about the rest of his gifts.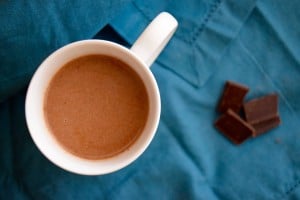 Pretty typical of a toddler, but I'll admit I was happy that it was a gift that I had made instead of the usual favorite: empty boxes and ribbons.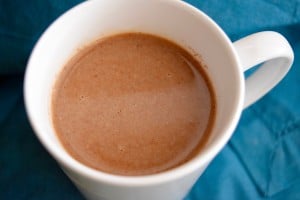 As we snuggle up for the rest of the day, I have a super easy but perfect drink for sipping on throughout the day: Spicy Hot Chocolate. The warm spices are a perfect match to the creamy chocolate and this is my absolute favorite way to enjoy hot cocoa.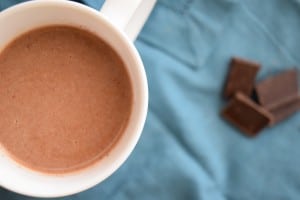 If you aren't a fan of spice, just omit the cayenne pepper, this is just as good as plain hot chocolate. Snuggle up and enjoy family and friends today!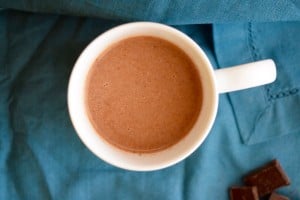 Spicy Hot Chocolate
Ingredients:
1.5 cups almond milk
1 Tbsp cocoa powder
1-2 Tbsp honey
1 Tbsp chocolate chips or a few pieces of a dark chocolate bar
1/4 tsp cinnamon
1/8 tsp cayenne powder (just a pinch!)
1/8 tsp salt
Directions:
Whisk all ingredients in a small pot over medium low heat. Stir until hot and completely mixed.
Serve hot!