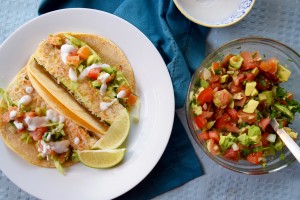 After all the rich food of the holidays, I was really craving something light, fresh, and healthy. But something that would fill me up and be satisfying. Tacos? Always a good idea.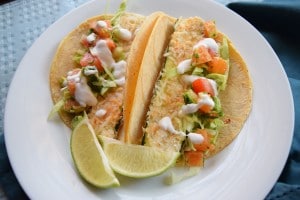 I just got a big bag of Cara Cara oranges. These seasonal oranges are a beautiful pink on the inside and look a bit like grapefruit. They are, in my opinion, the absolute best oranges because of they are so juicy and sweet. I look forward to Cara Cara season each year and devour as much as I can. I added some to my Pico de Gallo and it paired perfectly with the coconut crusted zucchini. And topped with coconut "sour cream"? It was delicious and a wonderful post-holiday healthy meal.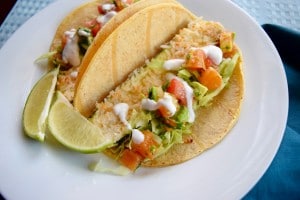 Coconut Zucchini Tacos with Cara Cara Pico de Gallo
Ingredients:
3 medium zucchini
1 cup flour (rice or wheat)
1 cup almond milk
1 cup unsweetened shredded coconut
1 tsp salt
1 Tbsp coconut oil
1-2 cups shredded cabbage
1 package corn tortillas (about 12)
Cara Cara Pico de Gallo *recipe below
Coconut Lime sour cream *recipe below
Directions:
Preheat oven to 400 degrees F. Grease a casserole dish with coconut oil. Slice the zucchini long ways into long flat slices, about 1/2 inch thick.
Set up an breaded assembly line of a bowl each of flour, milk, and coconut with salt added. Dip the zucchini in the flour, then the milk, and then the coconut. Arrange in one layer on baking sheet.
Bake for 15 minutes, then flip the zucchini and bake for an additional 15 minutes.
Serve with warmed tortillas, shredded cabbage, pico de gallo, and coconut lime sour cream.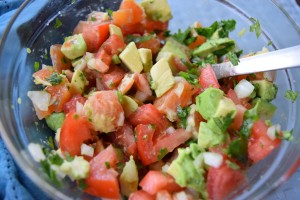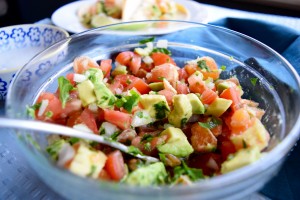 Cara Cara Pico de Gallo
Ingredients:
2 tomatoes, diced into 1/2 inch pieces
1 cara cara orange, diced into 1/2 inch pieces
1/4 of an onion, finely chopped
1/4 cup cilantro, finely chopped
1 jalapeno, minced (optional)
salt and pepper to taste
Directions:
Mix all ingredients in a bowl and serve!
Coconut Lime Sour Cream
Ingredients:
1/2 cup coconut cream
juice of 1 lime
Directions:
Whisk together and serve!