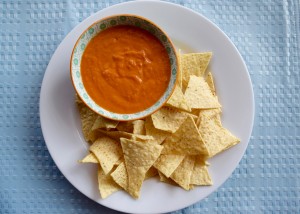 Recipes for dips and sauces are great to have to parties and get togethers because they are easy to put together and always crowd-pleasing. But having these recipes, in my opinion, is also important for those "I'm starving and have no idea what to make" days.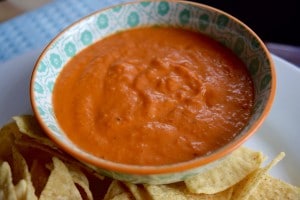 I love that I can whip up a quick dip and snack on it throughout the day. With a wild and hungry toddler, this is nice because I don't always have time to sit down for a full meal. Lately, Dominik has been demanding to eat whatever is on my plate, even if he has just devoured his own. He's always been notorious for eating a lot, but the past few months has been ravenous.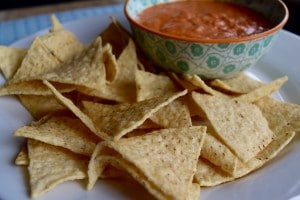 The recipe for this dip makes quite a bit. I divided it up into a dip, a spread, and a sauce. It's delicious spread onto sandwiches and makes an outstanding pasta sauce. And I can imagine that this would be divine poured over roasted vegetables. The beans thin out the dip a little bit, but letting it chill will thicken it right back up.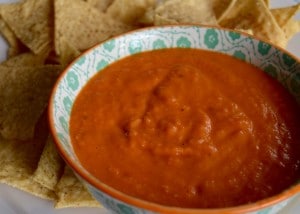 Creamy Bell Pepper Dip
Ingredients:
2 roasted bell peppers
1 can cannellini beans
4 Tbsp extra virgin olive oil
3 cloves garlic
1 tsp Italian seasoning
salt and pepper to taste
Directions:
Put all ingredients in a blender and puree until smooth. Add a bit of olive oil or water if it needs more moisture.
Serve with chips, bread, or vegetables. Or use as a sauce on anything!