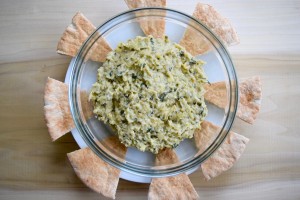 With more family and friends visiting, I have been making a lot of snack foods and dips to have on hand. They are perfect for setting out on the counter for people to munch on throughout the visit. And this dip is definitely one that will impress.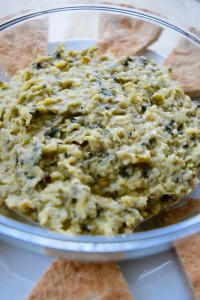 Spinach and artichoke dip is one of my favorite dips, but I haven't really found a vegan one that I liked. The ones with vegan cheese aren't the healthiest and the ones with cashews just tasted too much like cashews. And then, awhile back, I found a recipe on Minimalist Baker for vegan queso (http://minimalistbaker.com/cashew-less-vegan-queso/) that used eggplant as the creamy base. What a fantastic idea! I tried using eggplant to make spinach artichoke dip and was thrilled with the results. It's creamy and delicious!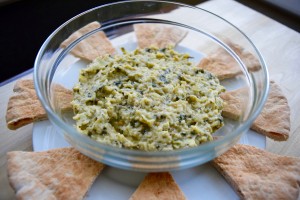 Vegan Spinach Artichoke Dip
Ingredients:
1 eggplant, peeled and sliced into 1/2 inch slices
1 cup unsweetened almond milk
2 cups frozen artichoke hearts, thawed
2 cups fresh spinach leaves
3 Tbsp lemon juice
2 cloves garlic
1/4 tsp mustard powder
3 Tbsp nutritional yeast
olive oil
salt and pepper
Directions:
Salt the eggplant rounds and let sit for 10 minutes to draw out the bitterness. Rinse and dry well. Rub the eggplant with olive oil and sprinkle with salt. Broil for about 5 minutes on each side. Remove from oven, cover, and set aside.
Set the oven to 375 degrees F. Blend the eggplant with the milk until creamy. Add the lemon juice, garlic, mustard powder, and nutritional yeast and blend again. Add salt and pepper, the spinach, and artichoke hearts and blend until combined and chunky, but do not over blend.
Pour into a baking dish and bake uncovered for about 30 minutes. Let cool for a few minutes and serve hot with bread, crackers, or vegetables.