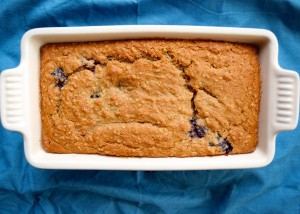 First post of 2016! And I have a super delicious recipe to start it off right.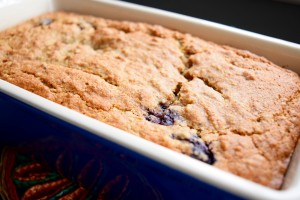 My local grocery stores have all been having specials on blackberries, so I picked up a few boxes. Of course, blackberries are great to snack on or put into a smoothie, but I was hoping for something warm and sweet today.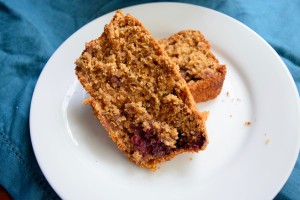 Blackberries make a wonderful addition to bread, and it pairs perfectly with seasonal oranges. I used spelt flour to keep it light and moist, and to also pack in some extra nutrition. And, like most of my recipes, this is free of refined sugar.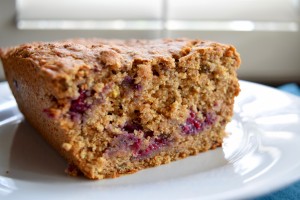 It's been a lazy day around here, not that we are hung over or anything. No, in fact, after a glass of champagne for my husband and I, we were both in bed by 10 pm. I stayed awake until midnight watching Supernatural, but my husband slept right through it. Our party days are definitely over.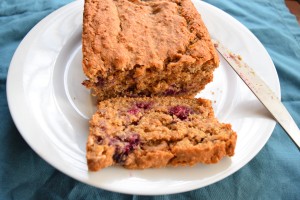 It's nice being well rested and sober for New Years, honestly. It's a rare day off for my husband, and we have no plans and nowhere to be, which is even more rare.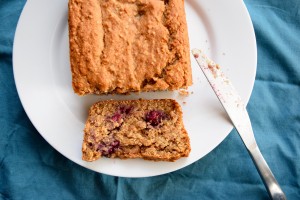 So today, the first day of 2016, was spent munching on baked goods in our pajamas and spending some much needed lazy family time.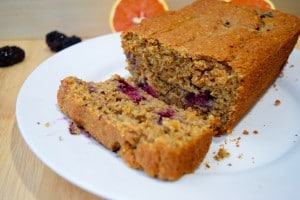 Orange Blackberry Bread
Ingredients:
2 cups spelt flour
2 tsp baking powder
3/4 tsp baking soda
1 tsp cinnamon
1 tsp salt
2 chia eggs (2 Tbsp chia seeds mixed with 6 Tbsp water)
1 cup orange juice
1/2 cup maple syrup
1/4 cup coconut oil, melted
1 tsp vanilla extract
1 Tbsp grated orange zest
1 cup chopped blackberries
Directions:
Preheat oven to 400 degrees F. Grease a loaf pan with coconut oil.
In a large bowl, mix the flour, baking powder, baking soda, cinnamon, and salt. In another mixing bowl, combine the orange juice, maple syrup, coconut oil, vanilla, orange zest, and chia seed.
Add the wet mixture into the dry and stir well. Gently fold in the blackberries. Pour into a loaf pan.
Bake for 20 minutes. Then cover the pan with foil, lower temperature to 350, and bake for 15 more minutes. Let cool at least 15 minutes before serving.