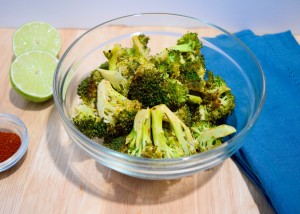 Sometimes as I am making dinner, I realize that I need a quick side dish to bulk up the meal a bit. My husband, my son, and I all eat quite a bit of food in one sitting, so sometimes I need some extra food. For this, I almost always turn to roasting a vegetable.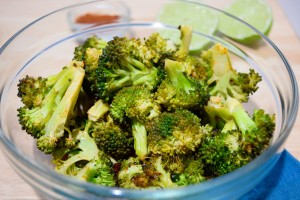 Broccoli is my personal favorite vegetable. It tastes amazing raw, cooked, steamed, fried, and roasted. It's also really versatile when it comes to flavors. Most of the time, it's easiest to just roast it with some garlic, olive oil, salt and pepper, but I was craving something special. Chili and lime are flavors that really take broccoli, or any roasted vegetable, to the next level. Slightly spicy, tangy, yet rich and earthy, I can see this becoming a go-to flavor combination for all of my roasted veggies.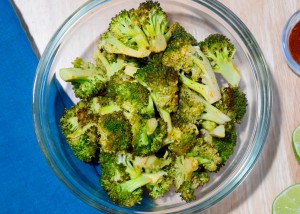 Chili Lime Broccoli
Ingredients:
1 head of broccoli, cut into florets
2 Tbsp olive oil
1 tsp chili powder
Zest and juice of 1 lime
salt and pepper
Directions:
Preheat the oven to 350 degrees. Mix all ingredients in a casserole dish and bake for about 20-25 minutes. Enjoy!