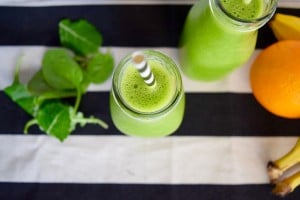 The Orange Banana Muffins from yesterday made me crave more of this delicious flavor combination. I figured, what better way than a green smoothie?!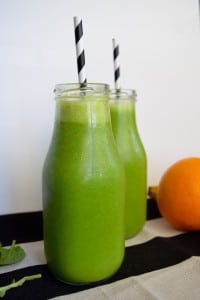 This week made me pretty lazy when it came to eating and cooking healthy and we didn't eat as many green foods as I would have liked. A boost of fresh kale and seasonal oranges did the trick to nourish our bodies with much needed vitamins and minerals. Plus, I think the bright flavor of this smoothie worked nicely on our moods as well.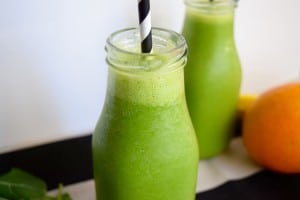 It did help that last night was a much better night for sleep. Dominik only woke a few times and we were all in bed fairly early. As a night owl, I typically like to stay up until midnight, but last night I was out by ten.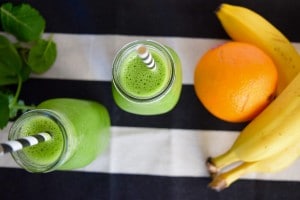 This smoothie recipe tastes great with the Cara Cara oranges that I used, but any sweet winter citrus will do nicely. Clementines would be amazing in this. If your oranges are slightly sour, a super ripe banana or splash of maple syrup will balance that out.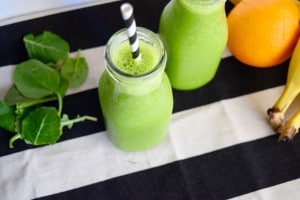 Orange Banana Smoothie
Ingredients:
1 large, juicy orange (like Cara Cara or about 4 clementines)
1 ripe banana
1 cup milk
2 cups greens (kale, spinach, or swiss chard)
1/2-3/4 cup ice
Directions:
Blend all ingredients until smooth. Enjoy!