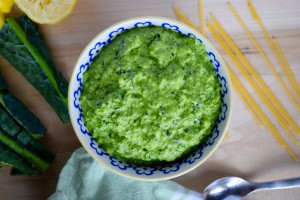 We had a random heat wave here in Southern California. The hot, dry weather has not made me want to stand over a hot stove or oven when it's time to make dinner. This is one of the many reasons why I love pesto so much. Little prep, no cooking, nutritious, delicious, and super versatile.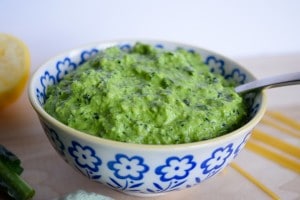 This pesto, although still green, is slightly different from it's basil based sibling. The kale lends a nice, earthy flavor that is super subtle. This allows for the flavors of the garlic and lemon to shine. The addition of cashews and nutritional yeast rounds out the sauce with a creaminess that is simply divine.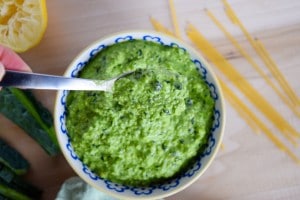 This dish would also work well with a different leafy green, such as spinach. Pour it over pasta, cook vegetables in it, use it as a dip, spread it on sandwiches, or top off a big salad with a spoonful.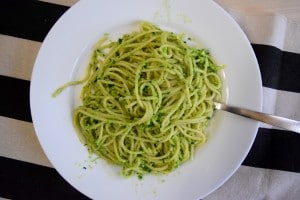 Lemon Kale Pesto
Ingredients:
1/4 cup raw cashews
3 garlic cloves
juice and zest of 1 lemon
1/4-1/2 cup olive oil
3 cups kale leaves
3-4 Tbsp nutritional yeast
salt and pepper to taste
Directions:
In a blender, blend all ingredients until smooth and combined. Add water a few tablespoons at a time if the mixture is too thick.
Serve immediately on pasta, veggies, or use as a spread or dip!