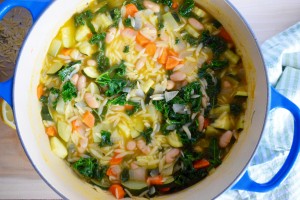 We have had a bit of a cold making the rounds in our house. Cold and flu season are still going strong, so it's no surprise with all the time we spend around family and children at parks. We do our best to wash hands and avoid people that are sick, but it's not always possible.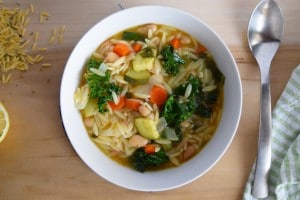 We went on our weekly playdate with our friends last week and were surprised to find that playground completely packed. We forgot that many schools were out for the week. As our kids were playing, we started to notice that nearly every child was sniffling and coughing (without covering their mouths). After watching another child cough in the face of our kids, we decided to move somewhere else. Now, I realize that the symptoms of illness like coughs and runny noses extend well past the "infectious" time. But I am always surprised at how many people do not stay at home if they are contagious.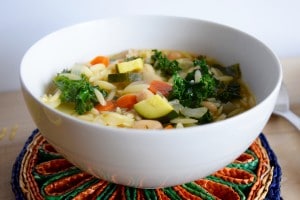 When I was a teacher, many kids were sent to school with fevers and other symptoms of being contagious. It's hardly surprising as most parents have to work and have limited sick days (which they would have to use up) and employers that discourage them from taking sick days. And I also understand that sometimes kids just need to get outside and play for everyone's sanity. But when possible, sick kids really need to stay home in order to get better themselves and to help prevent sickness from spreading. This is especially important for kids with weaker immune system or infants, as a small cold to one can mean hospital time to another.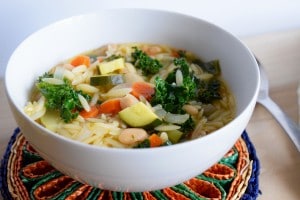 But, when illness strikes, as it will do, this soup is the perfect "feel better" soup if your family is under the weather. Soft, comforting orzo with nutritious vegetables, protein packed beans, and immune boosting lemon. Delicious and perfect for cold season.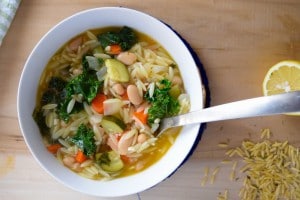 Lemon Orzo Soup
Ingredients:
2 Tbsp olive oil
1 medium onion, diced
2 carrots, peeled and diced
2 medium zucchinis, diced
3 cloves garlic, minced
1 cup orzo
4 cups vegetable broth
2 cups water
2 cups kale, destemmed and chopped
1 can cannellini beans, drained and rinsed
juice and zest of 1 lemon
Directions:
In a large pot, heat the olive oil over medium heat and add the onion. Cook for several minutes, until they begin to soften. Add the carrots, zucchini, and garlic and stir. Continue to cook for several more minutes.
Stir in the orzo and mix well. Pour the vegetable broth and water into the pot and bring to a boil. Simmer for about 10 minutes, or until orzo is soft and cooked through.
Add the kale and beans and cook until the kale has slightly wilted and deepened in color. Turn off the heat and add the lemon juice and zest. Stir well and serve immediately.