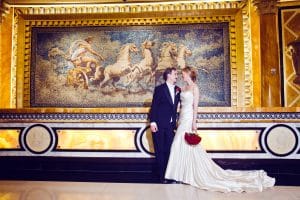 Today is our 4th wedding anniversary. On July 28th, 2012, I married my best friend in Las Vegas. We both loved the food and glamorous atmosphere of Las Vegas, and spent weekends there frequently. Getting married in Sin City was seriously worth it. We paid a fraction of the price we would have paid in our hometown and everything was included or taken care of. Caesar's Palace was basically given a list of our personal choices and all we had to do was show up. The ceremony was short, but beautiful and intimate, despite the sweltering heat. It was perfect.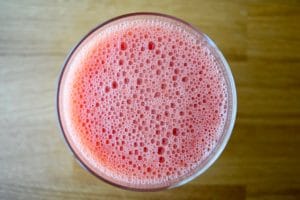 Our honeymoon was spent in Hawaii; half the time in Kauai and the other half in Oahu. When we weren't lounging on the beach, we were eating. In Honolulu, there was a nearby Japanese department store with a food court on the top floor. Each afternoon and evening, we would walk to this food court, where English was hard to come by and the food was so varied and delicious.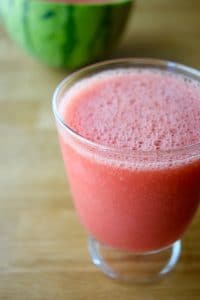 Four years later and I would do it all again in a heartbeat.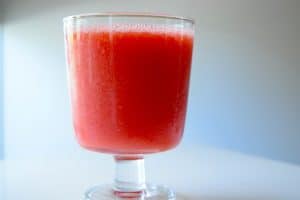 In honor of our wedding day, I have just the recipe to match it. Sweet, simple, easy, refreshing, and perfect for a hot day. Watermelon makes a really great smoothie base because there's just so much liquid. The subtle sweet watermelon flavor goes so nicely with tart strawberries and sour limes. For an alcoholic drink, adding some tequila or vodka would make this a delicious summer cocktail.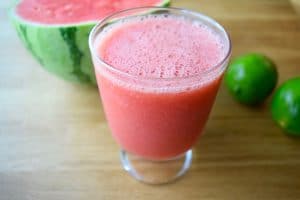 Strawberry Watermelon Limeade
Ingredients:
3 cups chopped watermelon
1 cup strawberries
Juice of 2 limes
1/2 -1 cup ice
Directions:
Combine all ingredients in a blender. Enjoy immediately!