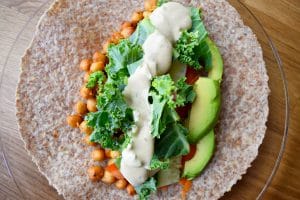 Sauces like Tahini Sauce are a kitchen's secret weapon. A smooth and creamy tahini sauce can take nearly any dish from boring to delicious. On those crazy weeknights that I don't particularly want to think up and make dinner, these save the night. Typically, I will roast whatever vegetables I have and a pot of grains. Top the bowl with tahini sauce, and it's a delicious meal! I make them so often that I forget to take a picture to add it to my list of sauce recipes. Luckily, they are super easy to make and work well with a long list of flavors, herbs, and spices.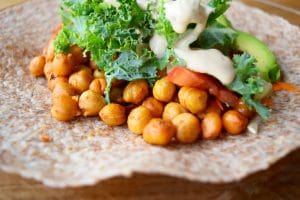 This Tahini Dill sauce was one of those that surprised me. Tahini is slightly bitter and nutty, so things like acid and sweetness help to balance that out. What surprised me was that dill, a very earthy herb, worked so perfectly in harmony in the sauce. I had to stop myself from eating all of it right from the spoon before serving it!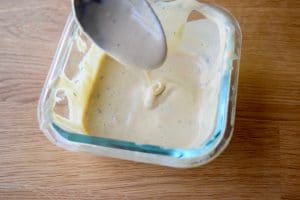 I made this sauce to work with an awesome veggie wrap, a recipe that is coming up next on the blog! In addition to making amazing sandwiches and wraps, this Tahini Dill Sauce would be fabulous over roasted veggies or even as a dip for carrots, celery, and pita chips! Yum!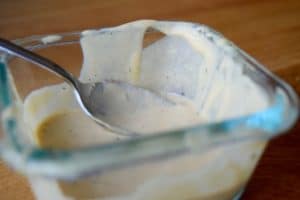 Tahini Dill Sauce
Ingredients:
1/4 cup tahini
2-4 Tbsp olive oil
2 Tbsp maple syrup
1 Tbsp dill
1 tsp garlic powder
juice half a lemon
1/4 tsp salt
2 Tbsp water
Directions:
Put all ingredients in a bowl and whisk until smooth. Enjoy as a dip or poured over your favorite grains and veggies.