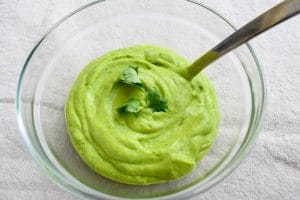 It finally rained here in Southern California. It's been so long since it last rained that my toddler spent the whole day gazing out the window in wonder. Despite the rainy weather, it's hot and humid. When it's like this, I never know what to make for meals. It appears to be soup or stew weather when it's dark and stormy, but the temperature is just too hot for such a warm dinner. I found a good compromise: Spicy Avocado Sauce for a simple vegan bowl.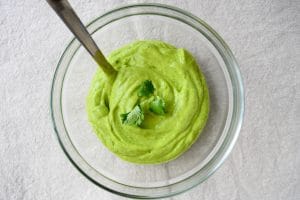 I make this sauce all the time but keep forgetting to take a picture and post it. It's smooth and creamy yet spicy and zesty and refreshing. This sauce is always a huge hit around here, even with the toddler. I like to make a double batch and use the rest as a dip for chips or a sandwich spread.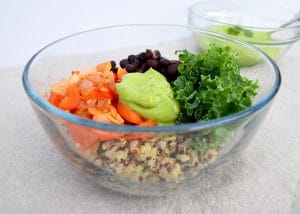 Spicy Avocado Sauce
Ingredients:
2 ripe avocados
1 jalapeno (1/2 a jalapeno if you don't want it too spicy)
1/4 cup cilantro
juice of 1 lime
pinch of salt
Directions:
Remove seeds from the jalapeno and the pits from the avocado. Scoop the avocado meat into a high powered blender or food processor. Add the jalapeno, cilantro, and lime juice. Blend until smooth and creamy, adding a few tablespoons of water if needed. Enjoy as a dip, sauce, or spread!