It's crazy what having a baby does to your body. Although breastfeeding caused me to loose quite a bit of weight, my body is permanently changed. Now that Dominik doesn't breastfeed anymore, I'm back to a normal-for-me weight, but that doesn't mean I can go back to my normal clothing. I had saved all of my pre-pregnancy clothing because I wasn't sure if I would fit into them again. It's been nearly three years and the change in my hips has meant that none of my pre-pregnancy pants, and many of my other clothes, fit anymore. So it was time to move on.
I've written about eco-friendly and ethical clothing recently, which you can read here. In my quest for affordable and cute sustainable clothing, I've found several brands that I really love. One of my absolute favorites is Braintree Clothing.

Braintree Clothing is a UK based that focuses on making garments that are ethical, eco-friendly, and high quality. They are all about "slow" fashion, meaning clothing that is both timeless and long-lasting. Their fabrics are carefully sourced and their prints are absolutely beautiful.
When I first found their website, I felt like I won the lottery. Every thing in their online store was adorable and reasonably priced. The only downside is that they are located in the UK, and with me in the United States, that makes shipping a bit pricy. So after some consideration, I decided the cost of shipping was worth it and ordered a few items. I was not disappointed.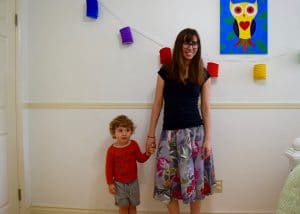 The first thing I put in my online shopping cart was this Mona Eva Tencel Skirt. The style of the skirt is just perfect for me, 1950's classic style with an artistic print. And I audibly gasped when I took it out of the bag: it is so soft! It has a nice weight so that it's not transparent and yet it's super smooth and flows beautifully.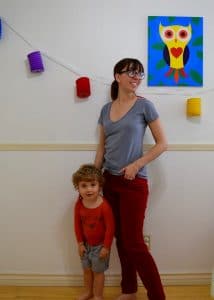 I also ordered a pair of red corduroy pants. I was missing the red pants that my hips had outgrown and was excited to find a similar pair on sale. The Nanga Cord Skinny Jeans in rust were also super soft and fit perfectly (I got a size 10). I loved that they are all cotton for my sensitive skin as well as the fact that I didn't have to worry about pulling up the back of my jeans if I needed to lean over.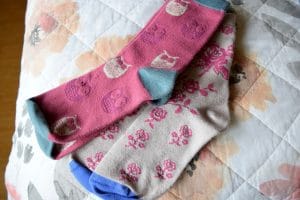 Because I figured I was already ordering all the way from the UK, I decided to throw in a few pairs of their Bamboo Socks. I mean, who doesn't always need socks? My feet have never been so happy. I've described the other items as soft, but these socks? Baby's bottom crazy soft. The bamboo also is super breathable as well as anti-bacterial and anti-fungal, a bonus for footwear. Plus, the designs are lovely.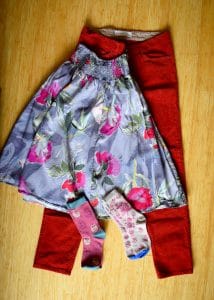 If you are in the UK or Europe, lucky you! Braintree is a whole lot closer to you. For those of us in the U.S., I can honestly say the bit more you pay for shipping is worth it. Adorable clothing that is well made, ethical, and eco-friendly.
Check them out here!