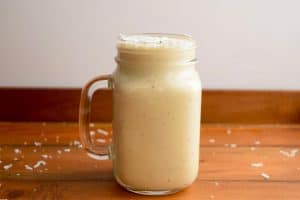 Every time I need to run to the store, it's like being surrounded by chaos. The holidays are in full swing and everyone is rushing to get decorations, gifts, and treats. So I've been heading to the store earlier than I usually do. On a typical errand day, the toddler and I will take our time in the morning because I honestly don't have the energy to negotiate the necessity of pants with a two year old. But to avoid the madness outside the home, I've been shaving time off of our morning routine.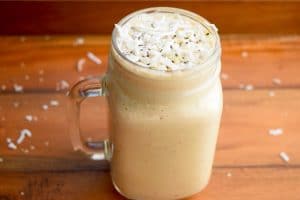 And this is the perfect smoothie to get us into the car on time. It's protein rich, filling, sweet, creamy, and super easy to make. You can totally add greens to this for a green smoothie, but I didn't have any on hand. It's still packed with nutrients and a great way to start the day, especially if you need fuel to keep up with the holiday rush. I like to top this one with coconut, chia seeds, and hemp seeds. Yum!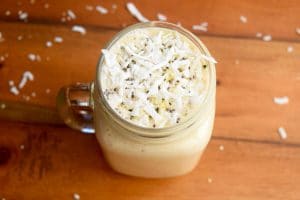 Peanut Butter, Banana, and Apple Smoothie
Ingredients:
1/4 cup peanut butter
2 cups almond milk
2 frozen bananas
1 apple, chopped
1 tsp cinnamon
Directions:
Blend all ingredients until smooth and enjoy!