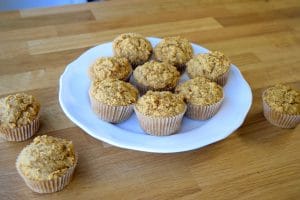 I made these muffins as my husband's birthday cake. He is very sensitive to sugar and prefers no frosting anyway, so his cupcakes turned into deliciously moist and sweet muffins.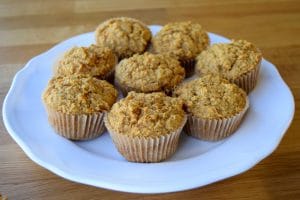 With my toddler's birthday around the corner, I'm thinking that these will be just perfect for him. We are still limiting his intake on sugar, as well. Although it's partially because it's just not good for a growing child, it makes for an even worse night's sleep. And the toddler is still not sleeping anywhere near enough for more than a tiny amount of sugar in his diet.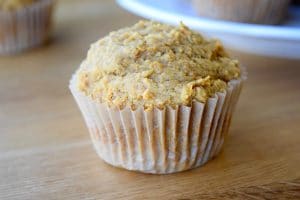 The added bonus of carrot cakes/muffins is that it includes a healthy vegetable in the mix. The natural sweetness of the carrot only enhances the sweet, deliciousness of the muffin itself, so it's a great addition to baked goods.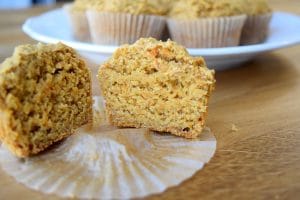 These carrot muffins are melt in your mouth delicious, and did not last long in this house. I am not a fan of nuts in baked goods, so I didn't add any walnuts to the mix. But, if you like nuts in your carrot cake, they are included in the recipe.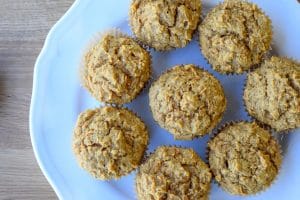 Carrot Cake Muffins
Ingredients:
2 1/2 cups whole wheat pastry flour
1 1/2 tsp baking powder
1 tsp baking soda
1 tsp cinnamon
1/2 tsp ginger
1/4 tsp salt
1 cup applesauce
1 cup grated carrots
1/4 cup maple syrup
1/2 cup vegan butter or coconut oil
1/4 cup orange juice
optional: 1/4 cup chopped walnuts
Directions:
Preheat the oven to 350 degrees F. In a large bowl, mix the flour, baking powder, baking soda, cinnamon, ginger, and salt. In a separate bowl, mix the applesauce, carrots, maple syrup, butter/oil, and orange juice.
Pour the wet mixture into the dry and stir until combined. If using walnuts, fold them into the batter.
Line a muffin pan with liners or grease well. Pour the batter into the muffin cups, filling about 3/4 of the way.
Bake until a toothpick comes out clean, about 15 to 20 minutes. Let cool completely on a cooling rack and enjoy!