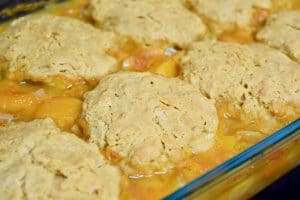 It's been quite the warm week here in Southern California. With temperatures soaring, it's tough to find the motivation to get into the kitchen to cook or eat more than ice cream and fresh fruit. But the grocery store has had some beautiful butternut squash that were just begging to be used. And you know what? It's fall and I'm gonna make some hearty fall food!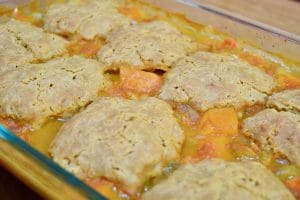 I really love pot pies. There are a ton of different ways to make them; you can make them like a pie with a top and bottom crust or with just a top crust. Then there's my favorite: the biscuit topping. A perfect little serving of a hearty stew topped with a buttery and moist biscuit. Count me in!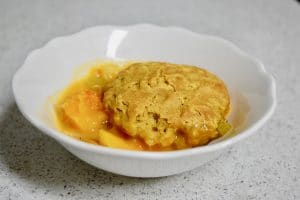 Although most pot pies are made with vegetables like potatoes, I wanted to include some rich and sweet fall flavors. Butternut squash was perfect for this, but I could see something like acorn squash or even a fresh pumpkin working well.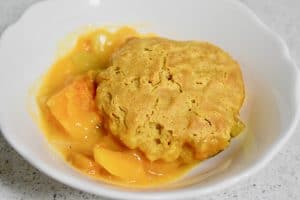 The pictures were snapped quickly because this pot pie was devoured the same evening. We just couldn't stop going back for more!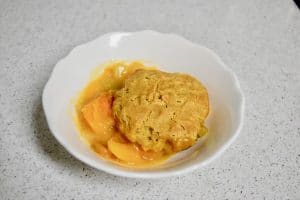 Butternut Squash Pot Pie
Ingredients:
small butternut squash, peeled and cubed
3 cloves garlic, minced
1/2 cup finely chopped celery
1/2 cup finely chopped carrot
1 medium onion, diced
1 tsp cinnamon
salt and pepper to taste
4 cups vegetable broth
1/4 cup flour
1-2 Tbsp vegan butter or coconut oil
For the biscuits:
2 cups whole wheat pastry flour (any all purpose flour will do)
2 tsp baking powder
1 tsp baking soda
salt to taste
1/4 cup vegan butter or cold coconut oil
1 cup nondairy milk
Directions:
In a large saute pan, heat the butter/oil over medium heat. Cook the onion for a few minutes, until fragrant. Add the celery, carrot, squash and garlic and stir well. Cook for several minutes until onions are translucent.
Pour in the broth, cinnamon, and salt and pepper. Bring to a boil, then reduce to simmer and cover. When the squash is tender, about 10 minutes, whisk in the flour.
Meanwhile, prepare the biscuits. In a large bowl, mix the flour with the baking soda and baking powder, adding salt if desired. Using a pastry cutter, cut in the butter until it resembles bread crumbs. Pour in the milk and mix well. It will be sticky and moist.
Preheat the oven to 400 degrees F. Pour the butternut mixture into a large casserole dish (or individual ramekins). Grab a handful of biscuit dough and gently plop it down on top of the butternut mixture. Continue to do this until you have about 8 biscuits covering the top of the pie. The biscuits will grow as they cook, so don't worry if you see quite a bit of filling peeking through.
Bake for about 20 minutes, or until the pie is bubbling and the biscuits are cooked and golden. Enjoy!
SaveSave