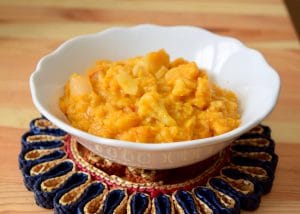 We love a curry dish around here and the best part is that they are easier than they look. Some require a long list of spices, but the one pot wonder of curries make it a great weeknight option.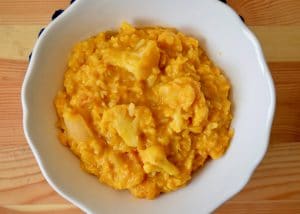 For this particular curry, we made it as easy as can be, without sacrificing flavor. We used store bought red curry paste by Thai Kitchen because it's vegan and delicious. But making your own is super simple and just requires throwing some spices and veggies in a food processor.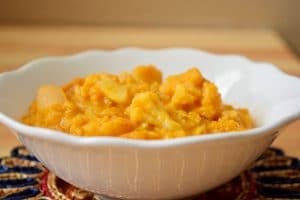 Red lentils are lovely because they pack a big nutritional punch but cook a lot faster than other lentils. I also really love their creamy and soft texture. That, combined with cauliflower and coconut milk makes for an ultra creamy and yummy curry for those busy nights.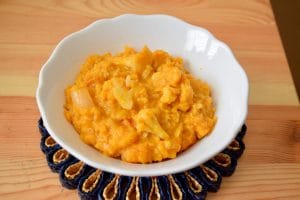 Red Lentil Cauliflower Curry
Ingredients:
1 head of cauliflower, chopped in florets
1 medium onion, diced
2 cloves garlic, minced
1 inch piece of ginger, minced
3 tbsp red curry paste
2 Tbsp coconut oil
juice of half a lime
1 15 ounce can coconut milk
2 cups vegetable broth
1 cup red lentils
Directions:
Heat the coconut oil in a large pan over medium heat. Add the onions and saute for a few minutes until they start to soften. Add the garlic and ginger and continue to cook a few more minutes. Add the cauliflower and saute about five minutes.
Whisk the curry paste into the coconut milk and pour into the pan. Add the lentils and vegetable broth. Bring to a boil and then reduce to simmer and cover. Simmer about 15 to 20 minutes, or until the lentils are soft and the cauliflower is cooked.
Mix in the lime juice before serving with rice or naan.