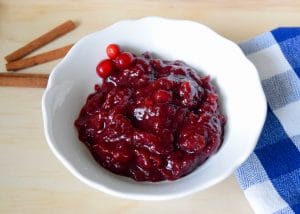 It's the holiday season! This season can be a bit chaotic and very busy. There are gifts to buy, family to visit, homes to decorate. But it's the little things that truly ring in the holidays, such as the smell of baked cookies or a fresh batch of cranberry sauce.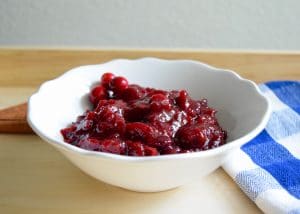 My husband loves cranberry sauce and considers it an essential part of a holiday meal. The kind from the can has it's perks, and it's certainly easy to just open a can and dump it in a bowl. But homemade cranberry sauce is that much better. And spiced cranberry sauce? Well that's a whole new level of delicious and takes cranberry sauce from an ignored holiday side to a superstar dish.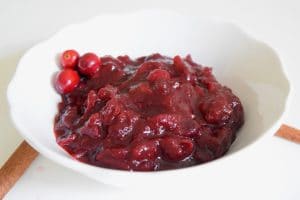 Spiced Cranberry Sauce
Ingredients:
12 ounces fresh or frozen cranberries
3/4 cup coconut sugar
juice of half an orange
1 tsp orange zest
1/2 tsp cinnamon
1/8 tsp allspice
1/8 tsp nutmeg
1/2-3/4 cup water or orange juice
Directions:
Place all of the ingredients in a small saucepan over medium heat. Bring to a boil and reduce to simmer, stirring frequently. Cook over low heat for about 10 minutes.
Remove from heat and let cool completely. Sauce will thicken as it cools. Enjoy warm or chilled.