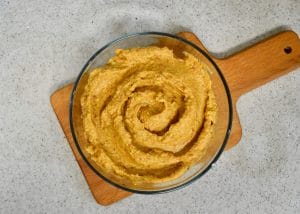 With a two month old and a three year old, the word busy just doesn't quiet cover it. Our priority lately has just been getting through the day, although we have been doing our best to enjoy these crazy days because we know how quickly the kids grow and change. Busy days means fast and easy meals. Unfortunately, they aren't always the healthiest. There are definitely some days when my lunch consists of prepackaged granola bars and a few cookies. This is why I love this sauce so much, it's super easy, incredibly delicious, and packed with vegetables.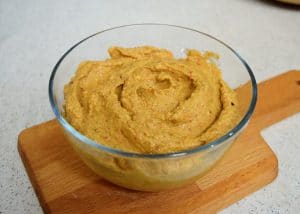 I'll admit that the color isn't the best, but the flavor is so yummy that I had to post this recipe right away. We used this sauce on spaghetti and there wasn't any time or energy to photograph that. But you could use it on anything! It would make a great sandwich spread, vegetable bowl topper, dip, or stirred right into a grain like pasta. The secret is zucchini! It adds moisture and bulk as well as extra vegetables without changing the flavor. A new favorite for our busy house!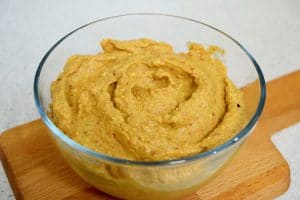 Sun Dried Tomato and Avocado Sauce
Ingredients:
3-4 small zucchini
2 avocado, pits and skin removed
1/3-1/2 cup oil packed sun dried tomatoes
juice of half a lemon
3 garlic cloves
salt and pepper to taste
olive oil, if needed
Directions:
Add all ingredients to a food processor and blend until smooth. That's it!