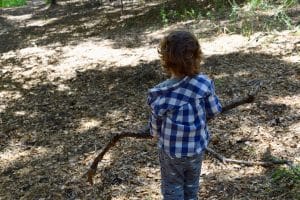 With spring around the corner, it seems like the world around us is starting to wake up. Although, here in Southern California, the changes are incredibly subtle as winter never really arrives anyway. But, a small increase in the number of birds around here has been noticeable to our preschooler and he's been asking a lot of questions about them.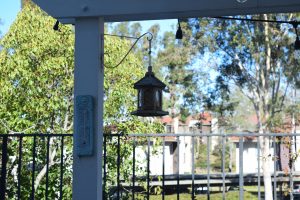 When young children are show an interest in something, helping them to quench that thirst for knowledge is such an awesome way to nourish their natural love of learning. So, to answer my son's questions about birds, we took out our nature books, watched some videos, and learned about birds. Here is a simple outline for a preschool bird unit.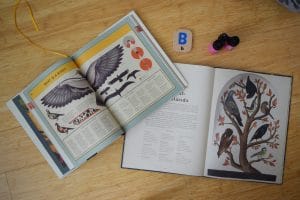 Observational drawing
This depends somewhat on the child. Older children may enjoy getting outside and drawing some birds that they see. Or to draw the image of a bird from a book. Younger children do best with a loose approach to this type of drawing. Gentle help and prompts can help, such as pointing out the basics of a bird (body, beak, wings, feet) and letting them go from there.
Anatomy of a bird
We love to use the books Curiositree: Natural World as well as Nature Anatomy for learning about animals and these also happen to have great information on birds, including their anatomy. But a trip to the library for some books on birds or a quick google search can do the trick too. All you need to do is sit with your kids and point out the parts of a bird!
Feed the birds!
Observing birds up close is the best way to learn about them. So putting a bird feeder close to a window is super easy and a great learning experience. Having the window between the child and the bird feeder helps the child to get closer to the birds without scaring them off, but anywhere in a yard will do!
Kaytee Birders' Blend, 8-Pound Bag

Paws & Pals Outdoor Hanging Wild Bird Feeder – 3-Port
Act Like a Bird
Children learn best by 'doing', so having them use their whole body to mimic a bird is a sure way to learn about birds and get out some energy. Have kids flap their arms like wings, peck at food, waddle around, and make a variety of tweets and chirping sounds.
Bird Bingo
Games are so much fun to include in everyday life. Learning about birds with this awesome and gorgeous game is definitely a bonus too!
Bird Bingo
Bird Watching
Getting outside for bird watching is such a great thing to do with young kids. Bring some binoculars and a book about identifying local birds and start looking for birds! Kids will learn about shapes, colors, and descriptive language as well as fine tune their listening skills. Plus, what a great way to learn about the lives of local birds.
Learning Resources Primary Science Big View Binoculars

National Geographic Kids Bird Guide of North America
Informational Books:
Birds, Nests & Eggs (Take Along Guides)

Animalium: Welcome to the Museum

Curiositree: Natural World: A Visual Compendium of Wonders from Nature – Jacket unfolds into a huge wall poster!

Nature Anatomy: The Curious Parts and Pieces of the Natural World (Julia Rothman)

Birds: Explore the world of our feathered friends
Storybooks About Birds:
Welcome, Brown Bird

Make Way for Ducklings

Owl Moon

The Birdwatchers

The Best Nest

The Tale of Jemima Puddle-Duck (Peter Rabbit)

Other activities:
Learn about the letter "B" by practicing writing the letter
Play other bird games like "Duck, Duck, Goose"
Make your own bird feeder!
Sing songs about birds
Watch YouTube videos about local birds. "Freeschool" has some good ones!