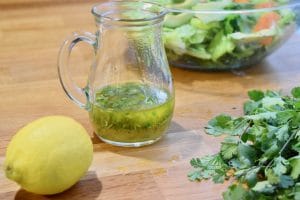 When it comes to salad dressing, I usually stick to the basics: balsamic vinaigrette or a simple lemon dijon. But we picked up some lovely fresh romaine and cilantro from the farmer's market that I really wanted to use in a fresh salad.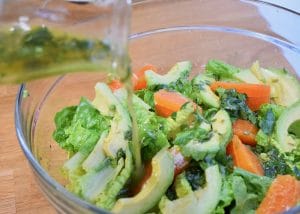 Cilantro and the spice coriander come from the same plant. So, not surprisingly, they taste fantastic when combined. A little bit of fresh lemon juice and some good quality olive oil make this simple and super easy dressing very sophisticated and incredibly delicious!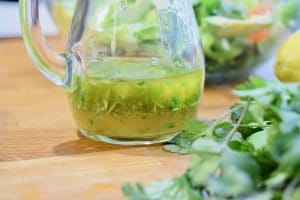 Lemon Coriander Dressing
Ingredients:
1/4-1/3 cup olive oil
2-4 Tbsp lemon juice
1 Tbsp apple cider vinegar
2-4 Tbsp chopped cilantro
1 tsp ground coriander
salt and pepper
Directions:
Whisk all ingredients together until combined. Enjoy on salads or drizzled on sandwiches or wraps.